MEET THE BOARD
We're a group of sleep and pharmacy professionals, intending to plug the disconnect between the patient and sleep expertise.
We've come together to advance Public Health through better sleep; at the first healthcare professional / patient interaction: when a patient (or their partner) consults a pharmacist.
Sleep expertise at the first patient / healthcare professional interaction
Gareth Evans BPharm(Hons) MRPharmS
President
Gareth is a community pharmacist with a special interest in weight management. His extensive work in community pharmacy weight management services has been recognised in a peer reviewed observational study, published in 2020 (MDPI Pharmacy – https://www.mdpi.com/2226-4787/8/1/22).
Spreading his work across community pharmacy, his pharmacy based weight management company Waistaway, and consultation work for Howard Foundation Research (Lipotrim pharmacy programme) Gareth is dedicated to improving the foundations of our public's health. A chance conversation with sleep medicine pioneer Adrian Zacher (CEO) has now extended Gareth's interest into sleep disorders, and is now routinely offering OSA screening and signposting appropriately, and a HSAT where required.
Adding sleep disorders to his range of pharmacy services made sense being commonly linked with obesity both incorrectly perceived more of a nuisance rather than conferring serious morbidity and increased mortality risk.
Adrian Zacher MBA
CEO and Deputy Treasurer
Adrian is a sleep medicine pioneer helping pharmacists resolve the snoring and apnoea epidemic.
Beginning in dental sleep medicine in 1994, Adrian cofounded the British Society of Dental Sleep Medicine, and ran Zacher Sleep Appliances for over a decade. He pioneered oral appliance therapy when the concept was in its infancy.
Adrian runs Snorer.com The place for independent sleep business expertise. He provides free online CPD and a turn-key service for pharmacists interested in helping snorers and their partners.
Ed Grandi
Secretary & Treasurer
Edward Grandi served as executive director of the American Sleep Apnea Association from 2004 to 2014. During his tenure, he was recognized as a nonprofessional subject matter expert on the diagnosis and treatment of the condition.
He co-authored several articles for peer-reviewed journals and a contributor to trade publications in the sleep field. He was an invited speaker nationally and internationally to lay and professional groups.
Ed is active on social media (LinkedIn) commenting on current developments in sleep medicine and population health in general.
Joanna Kippax
Joanna is an experienced sleep practitioner and nurse prescriber.
After working in the NHS for 35 years, she now works independently with clients suffering from insomnia to deliver CBTI therapy either face to face in Herefordshire, or online.
Dr Lizzie Hill PhD
Dr Lizzie Hill RPSGT EST is a Course Tutor in Sleep Medicine at the University of Oxford. Lizzie's background is in Healthcare Science, having worked as a Clinical Physiologist in adult and paediatric sleep medicine services in Edinburgh for over 20 years.
Lizzie is passionate about promoting healthy sleep via education, health promotion and public engagement, and her PhD focussed on diagnosis and treatment of OSA in adults with Down syndrome.
As well as her role within the Oxford Online Programme in Sleep Medicine, Lizzie is currently the Education Lead for the British Sleep Society, President of the European Society of Sleep Technologists and a member of the European Sleep Research Society's examination committee.
https://www.ndcn.ox.ac.uk/study-with-us/graduate-students/online-programme-in-sleep-medicine
Rod Tucker
Rod graduated with a degree in pharmacy and a PhD in analytical chemistry from Bradford University. He is a pharmacist with over 30 years' experience in different areas of pharmacy practice and is currently an independent researcher and writer focusing on dermatology.
He developed his interest in dermatology while working in prison and established clinics for patients with skin problems and in 2003 won the RPS Pharmaceutical Care award for primary care for his dermatology clinics and in 2006 was a member of the dermatology Care Closer to Home group. He later trained as an independent pharmacist prescriber and in 2007 worked for an intermediate care dermatology in East Yorkshire. Rod was also a member of the group that developed the NICE psoriasis guidelines.
While working in community pharmacy, in 2011 Rod became a part-time visiting researcher with Robert Gordon University where his work has focused on exploring the role of pharmacists in supporting patients with skin problems and he has published 20 peer-reviewed papers on his work. For the last 5 years, Rod has been a visiting lecturer at Bradford University where he teaches dermatology to undergraduate pharmacy and clinical science students.
Rod is a member of the editorial board of the journal, Dermatology Nursing where, for the past 6 years he has written a regular "Ask the pharmacist" column, based on questions submitted by readers. He is project guardian for the Centre for Post-graduate Pharmacy Education (CPPE) dermatology module for specialist pharmacists and has written many educational articles on dermatology published in Pharmacy Magazine, the Pharmaceutical Journal and The Pharmacist. More recently, Rod has developed the content for an on-line dermatology educational website for primary care health professionals.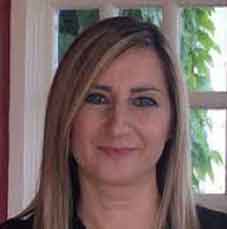 Breege Leddy
Breege qualified as a clinical physiologist in 2005 and gained the international RPSGT sleep qualification in 2008. Then completed a CPD in Behavioural Sleep Medicine in 2012 (University of Glasgow). Breege also worked as a senior sleep physiologist and was manager of Clinical Physiology, Mater Private Hospital, Dublin until Feb 2020.
In 2013 Breege founded the first ever dedicated insomnia clinic in Ireland. The clinic has locations in Dublin and Cavan, as well as an online service.
Breege is a member of the executive committee and former Treasurer of The Irish Sleep Society, a member of AASM (American Academy of Sleep Medicine) and the Society of Behavioural Sleep Medicine.
Professor David Wright
Honorary Advisor

David graduated in 1991 from the University of Bradford and was a practising community pharmacist until July 2016. In 1998, David completed his PhD on the value of providing clinical pharmacy services to care homes and became a full time lecturer in pharmacy practice. David moved to the University of East Anglia as one of the founding members of staff who set up the first new school of pharmacy in the UK for over 30 years in 2003.
David is a clinical trialist with expertise in the evaluation of complex interventions. His interest is in the improvement of pharmaceutical care through the process of medicines optimisation.